Welcome!
Learn French and English in a creative environment at Solenn's School.
We host French and English summer camps on our farm in County Laois. The children learn through fun activities such as cooking, crafts, singing and educational and outdoor games.
We also provide online revision courses, oral modules with notes and online classes for higher level French Leaving Cert students.
"Education is not the filling of a pail but the lighting of a fire." - William Butler Yeats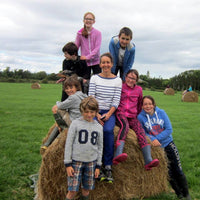 Meet Solenn Ryan
Solenn set up the school over 10 years ago and has over 30 years French and English teaching experience.
Read More
FRENCH LEAVING CERTIFICATE PREPARATION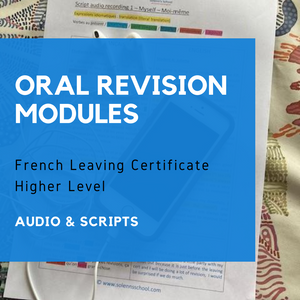 French Oral Revision Modules
High quality French audio recordings (with French scripts and their English translation) to prepare higher level Leaving Cert students for the French oral examination.
DISCOVER AND SHOP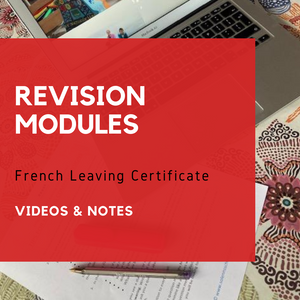 French Revision Modules
High quality French Leaving Cert revision course divided into modules. You will find in these videos and notes all you need to improve your written exam and your grammar.
DISCOVER AND SHOP
Testimonials
I feel well equipped after using these modules and they have really helped with my confidence going into the Leaving Cert. 

Ellie
Solenn was an excellent teacher and because she is a native French speaker I had a great opportunity to learn extra phrases and sayings that really boosted my results.

Clodagh
I bought the revision modules for my daughter as she was struggling with certain aspects of the French exam. These modules are a very affordable way to prepare.

Aileen
Upcoming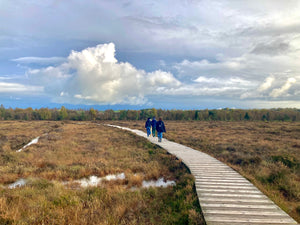 SÉJOURS LINGUISTIQUES D'ANGLAIS POUR LES ÉLÈVES DE SECONDE GT DE L'INSTITUT DE GENECH
Séjour linguistique et culturel d'anglais dans une ferme au centre de l'Irlande pour les élèves de seconde de l'Institut de Genech. Au programme: activités ludiques, cuisine, balades et visites de monuments locaux, visite de Kilkenny (ancienne capitale de l'Irlande), découverte de la culture irlandaise.
DECOUVRIR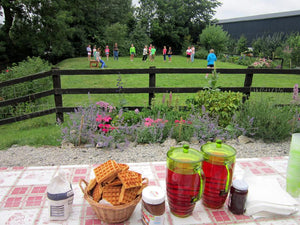 2024 FRENCH SUMMER CAMPS
Situated on a farm in the beautiful county Laois, Solenn's School offers creative summer camps for small groups to learn French in a peaceful, safe and homely environment.
Learn More
"We wanted to thank you for the French language school that our daughter Orla attended. She had a fantastic time and took enormous deep joy from the week – declaring it the best camp ever, of any year, in any place. You and your family have something really good going on there and we thank you for letting us dip into it"

Ciaran and Susan, Dublin
« Gaspard a gardé un souvenir heureux de son séjour chez vous en août dernier, et il souhaite revenir cette année ! Il a eu un vrai déclic en anglais grâce à son séjour et a fait d'énormes progrès cette année ; il fera certainement une 4 eme européenne l'an prochain. »

Alexia, Paris
"Jessica would love to come back for two weeks next summer, She enjoyed her time this summer so much at your beautiful home and farm! Jessica is doing great at the French and she is considering taking it as one of her A level subjects,"

Cathrina, Newry
« Eva est revenue enchantée de son séjour chez vous. Je trouve que ça lui a redonné l'envie de travailler son anglais. Je vous en remercie grandement."

Marylene, Paris